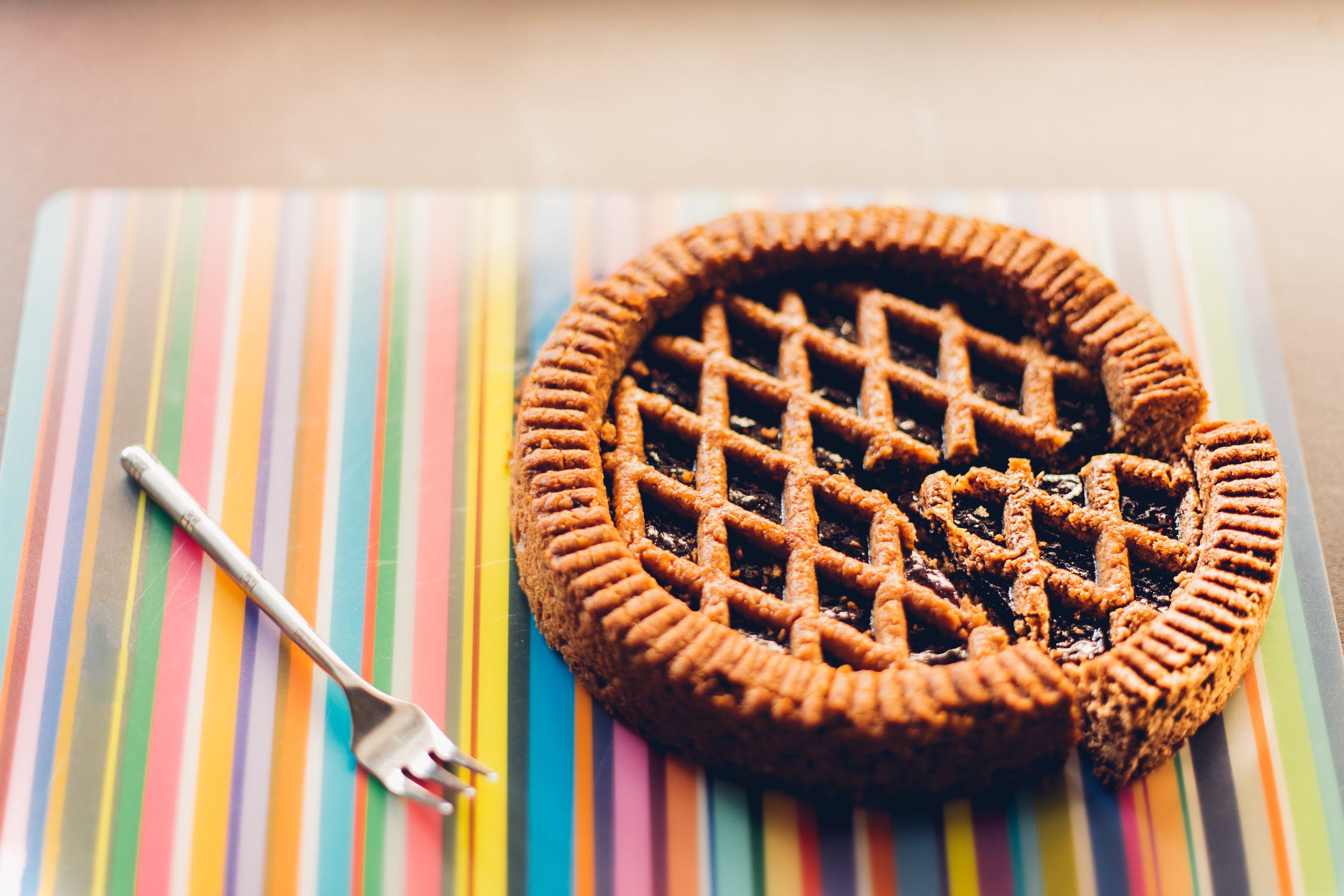 For Oklahoma moms Darcy Schein and Leslie Coale-Mossman, business began with one homemade pie at a time.
"Leslie and I started out just spending time cooking for our kids," Darcy says. "We quickly figured out that we had a lot of friends who wanted help in the kitchen. So in 2010, we started a small catering business, providing one pie a week to a local startup restaurant."
Customers wanted to know, "Who made the pie?" That initial slice of exposure created enough buzz for the women to open a shop in 2013 in Oklahoma City's Plaza District. "Pie Junkie is a labor of love," Darcy says. "We make quiche in the morning and a number of sweet options by the slice. Folks can come in and enjoy a slice of pie and a cup of coffee. Or they can order a pie for a special occasion. And we do everything in our tiny 1,000-square-foot shop."
"When customers leave us a good review on Google, we know it makes an impact."
-Darcy Schein, co-owner and co-founder
Since their humble beginnings baking out of a church kitchen, Pie Junkie has maintained a strong web and social media presence. They launched their business using Gmail to take orders, from grandma-inspired apple crumble pies to modern delights such as macadamia key lime pie. And today, with a physical storefront, their Google My Business listing works with Google Search and Maps to drive customers into their shop. It includes photos, store hours, directions, a link to their website, and Google reviews from satisfied pie lovers.
"We know from customers that's how they find us," Darcy says. "And fortunately for us, there is an easy map that will guide them here because we are a tiny shop located in a tricky, hard-to-find spot."
Pie Junkie has 16 employees.
Business for Pie Junkie has increased steadily, garnering press mentions from national publications. Darcy and Leslie give back to their community through their Pie-It-Forward program, where once a month they select a local charity to receive a portion of their sales, along with gift certificates.
"We live in a wonderful community, where business owners support one another," Darcy says. "We're really grateful to be a part of it."
This article originally appeared on StartupNation.com.