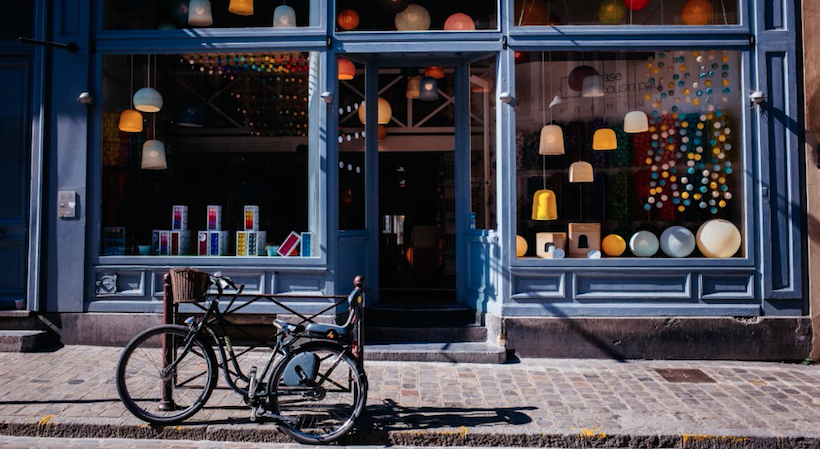 How Main Streets can still make sales while practicing social distancing
For the majority of Main Street merchants, business as we know it has been seriously altered by the COVID-19 pandemic.
As the U.S. now has the highest number of confirmed coronavirus cases worldwide, "non-essential" businesses have been ordered to close while we as a nation attempt to flatten the curve.
If you're a Main Street shop owner, these changes have very likely impacted your business drastically, and your livelihood.
While you may not be able to greet customers face-to-face for the foreseeable future, or host in-store events, there is plenty that Main Street business owners can do to keep in touch with their customers and continue to make sales while social distancing.
Offer gift certificates
Chances are, your loyal customers will jump at the chance to support their favorite merchants during tough times.
Consider offering online gift certificates that customers can purchase now for use later. This is a win-win: while you continue to make sales, your customers have something to look forward to once they're no longer self-quarantined at home.
Dust off your e-commerce component
Perhaps you have an existing e-commerce store paired with your brick-and-mortar offerings. Now is the time to update your SEO and really get your online store thriving.
Let's say you're an independent toy store, and your target customers consist of parents with young children. Those parents are now home with their kids for the foreseeable future and are likely in need of some options to keep them busy.
Consider offering an online-exclusive deal on the board games, puzzle books and brain busters you have in stock. Customers can make purchases online without interaction. Then, either mail those purchases directly, or offer curbside pickup outside of your store.
Really consider what your target audience's needs are right now and meet them where they are—and remember, those needs have likely shifted over the course of the past few weeks.
Offer a freebie (that will lead to a paid service down the line)
Amid COVID-19, many companies are offering free content to their customers, like streaming workouts from your local gym, virtual dance lessons from the studio down the road, or cooking classes from local restaurant chefs.
Consider how this method can work for you both now and in the future. You can keep your customers engaged today, while working toward a freemium model later. Once you get a dedicated audience from these free classes or workshops you offer, you can market the same individuals with paid, in-store events that build upon your free programming.
Boost your social media presence
While you have some downtime, review your social media presence. Are you using the correct platforms based on where your target audience is? If not, now is the time to adjust your strategy.
And if you find that you're already using the proper channels, consider surveying your audience. Ask them what they'd like to see more of on your social platforms—do they prefer video over written content? Perhaps they'd like to see what happens behind the scenes in-store, or maybe they are interested in seeing product unboxing.
While cleaning up your social media presence may not lead to direct sales during this time, 31 percent of buyers use social media channels to browse for things to purchase.
So, make sure your business stands out!
Keep in touch with your loyal customers
Now more than ever, it's vital to stay connected with your customers. How can you do this effectively? By using a loyalty program like ShopLoyal, which helps optimize relationships with your loyal customers. 
Find out how to register as a ShopLoyal merchant to offer continued personalized attention and VIP treatment to your customers, and drive more business from your loyal customers today. You can also contact ShopLoyal directly at [email protected].
Overview
Here at MainStreet Nation, we care about our hometown stores. Main streets have the unique ability to provide community members with amazing opportunities to do business, make memories and forge connections.
And now more than ever, we need our Main Street customers to help us continue surviving against the odds. 
Sign up for MainStreet Nation's digital toolbox for all the essential tools you need now and in the future.