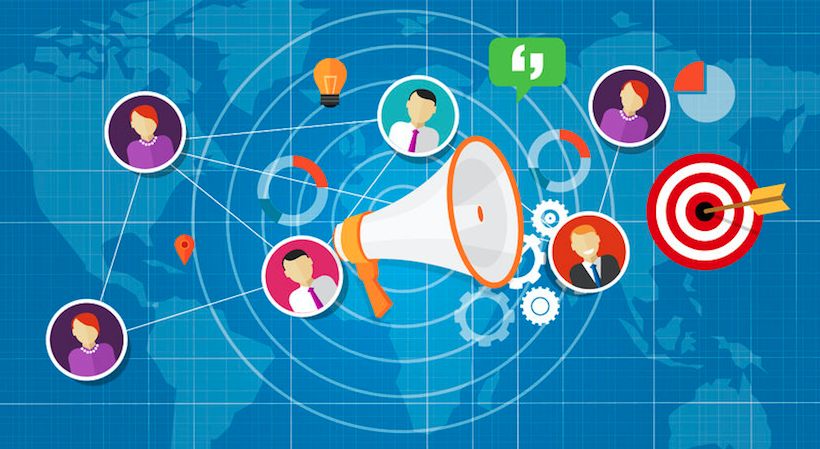 Today's major companies can provide many great lessons in public relations; most of them by showing you exactly what not to do. In fact, one of the best PR teachers is actually one of the worst offenders: Uber. The ride-sharing giant even has even earned itself a page on The Guardian with what was (at the time) a "full list" of its scandals, blunders and PR disasters.
But for all the trouble Uber has experienced on a global level, the company has demonstrated better than most the power of garnering public support on a local level. When entering a new city, the company has long galvanized community members as unofficial advocates to overcome even the fiercest opposition from local governments (see: Portland, New York City).
Certainly, the ethics of Uber's "rules-be-damned" approach can be debated. But what can't be debated is the company's demonstration of just how important local PR really is. Without the support of the local communities, Uber's expansion plans would have ultimately been dead in the water. And without the support of your local community, yours could be, too.
Here's how to build a positive awareness of your company at a local level:
Build a physical presence
If you're thinking about local visibility, you may consider local newspapers. But the truth is, if you're really looking to get your name out there, there's no better way to do it than by actually getting out there yourself. Being active in the community is a great way to make yourself (literally) visible, draw interest and curiosity from others, and create opportunities to showcase your expertise.
We do this by filming monthly videos in different cafes throughout our hometown of Medellin, in which we share PR advice with other entrepreneurs. This strategy not only puts us out in the community where others can see what we're about, but it also gets people asking questions about the company – and in some cases, it even drives new business opportunities.
Add value through social media
You shouldn't stop at building a physical presence. As you likely already know, a strong online presence through social media is also critical for the success of any modern business.
As put by John Boitnott in a post for Inc., "We need only look to our Commander in Chief to know that a social platform like Twitter can now serve as the primary channel for a business, brand or celebrity to release official information about itself."
Be sure to leverage the tools at your disposal, as Facebook, LinkedIn, Twitter and Instagram each have their unique benefits. However, this is not to say that you should spend all your time talking about your company.
There are a number of great examples of organizations that have run highly successful PR campaigns via social media to raise awareness of a larger issue, rather than explicitly pushing their organizational objectives. Just consider how the Ice Bucket Challenge raised awareness of ALS, for example.
Similarly, when using social media, you should focus on adding value to the community by sharing your unique expertise through content that your followers would find helpful. Sharing your knowledge in a way that's not intrusive or overly commercial is crucial to growing local visibility. More often than not, it's this content that gets the most attention, and brings the most value to your business.
With that being said, while organically shared content is a great starting point, it's often best paired with paid marketing. Unlike TV, radio and newspaper advertisements, which can cost up to thousands of dollars, paid social media marketing tends to be much less expensive and much more targeted, giving you the ability to focus your efforts locally before expanding your reach.
Be consistent, and be patient
Growing your local visibility doesn't happen overnight. It may not even happen in the first three months. When you are launching a new brand, social proof is necessary, and it takes time to build. What many people don't recognize is that creating local awareness of your business hinges not necessarily on your product itself, but on your relationships within the community.
For this reason, the most important steps you can take are to build both a strong network and a content direction highlighting your expertise that your audience can relate to. Of course, when it comes time for a big announcement, you still have to take the steps of issuing press releases and reaching out to local media, but if you follow these tips with patience, the rest will come organically.
Even more, it's important to build a reputation for consistency. Once you start attending community events, keep at it. Showing dedication and commitment to the local entrepreneurial community not only builds goodwill with your fellow business owners, but could also create opportunities for larger engagements at regional, national or international levels. Stemming from local events in Medellin, for example, I have earned various speaking opportunities in Colombia's capital, Bogota, as well as in cities throughout Europe and the U.S.
Once you have established yourself as a credible entrepreneur in your field by following these steps consistently and patiently, when you do decide to launch an active public relations campaign, it will be much more successful, and the value will be significantly magnified.
Thus, even though your eyes may be set globally, it all starts with local awareness. By building a presence in your local community, you can earn the social proof necessary to open doors for your business all over the world.