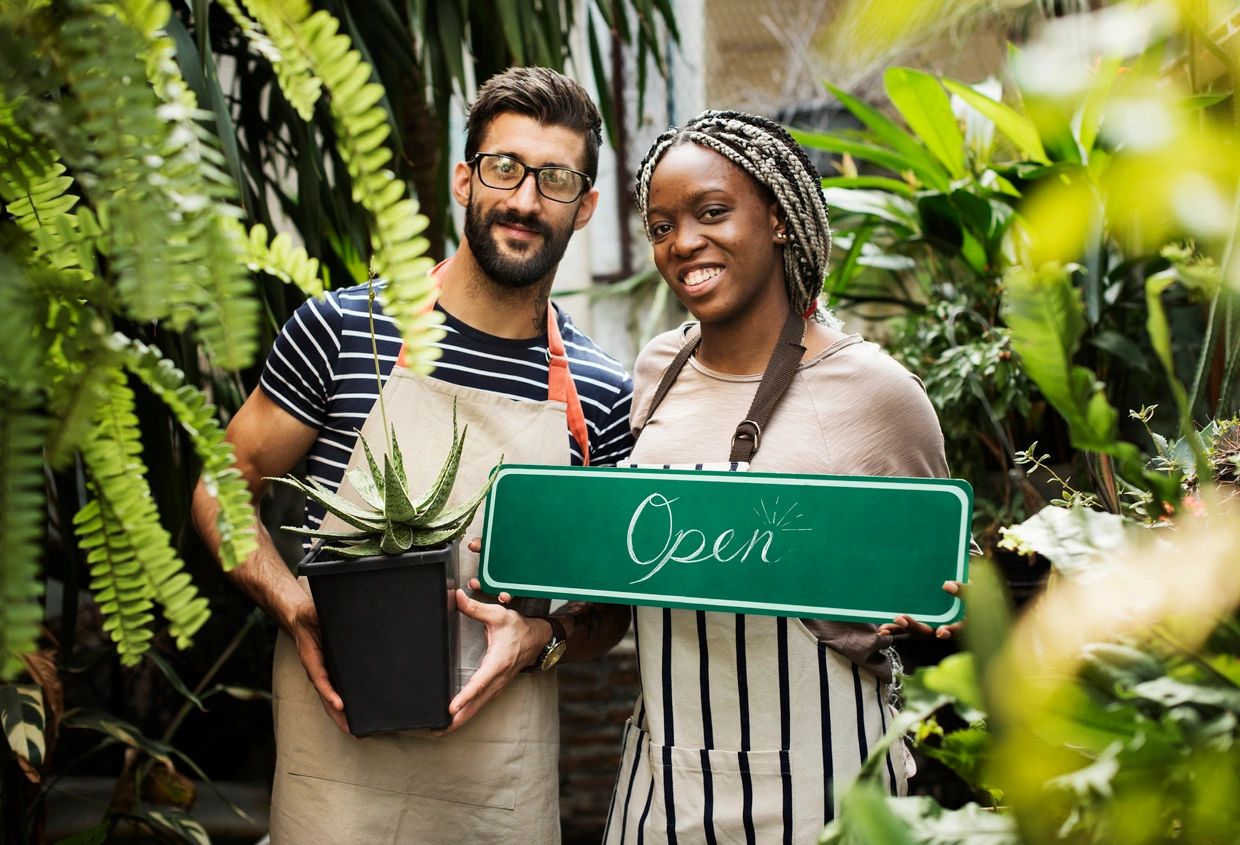 Why is Google My Business (GMB) important for startups and small businesses?
In today's COVID-19 world, getting visibility online as a small business is more important than ever. Though there are a wide variety of SEO tools out there that can help you, I've found that setting up a Google My Business (GMB) is one of the best free ways of growing your online presence.
This is especially true if you are a local business. The good news is that 88 percent of searches for local businesses on a mobile device either call or visit the business within 24 hours.
When you look up the best Thai eateries, for example, Google automatically includes a selection of the top local results. The results link directly to the Google My Business profiles of the respective businesses.
Not nearly as many businesses take advantage of the potential that these business listings possess. Properly optimized GMB listings enable clients to find, interact and engage with business owners right in the search engine results page (SERP).
According to Google, about 49 percent of people who conduct a Google search don't even click on anything, as they're probably getting all the information they need directly from the SERP. This means that instead of visiting the website, they just interact via the GMB.
The question is, should you invest in a robust website or a GMB listing?
Google Maps versus Google Search
With so many website builders on the market, it's no surprise that most companies spend more time optimizing their website to rank organically on Google Search versus building their Google My Business (GMB) to rank on Google Maps. However, ranking on search is much more difficult than ranking on maps.
Think about it: on Google Maps, you are only competing with local businesses around you, whereas on search, you could be competing with anyone in the world. This post will take you through the step-by-step process of setting up, verifying and optimizing your Google My Business (GMB) listing.
What does a well-optimized Google Business Profile look like?
Before we start creating a GMB listing, let's first see what we want our listing to resemble.
In this example, we'll be looking for a dine-in Italian restaurant in Charlotte, North Carolina.
As most people would, I'll type in "Italian restaurant Charlotte NC."
Upon receiving the results, I'll click on the first business that catches my eye.
Based on these results, Portofino's has already captured my interest for these reasons:
High number of reviews (780)
High quality of review (4.5 stars)
Dine in and takeout available
Appetizing picture
As any potential diner would, I proceed to click on Portofino's, and I get all the information I might need on one page, including website, location and phone number.
On top of that, I can also see the hours of operation, peak times and answered questions. At this point, all that's left is going through some of the reviews and photos. If that satisfies me, I can make a reservation.
This should give us some inspiration of what a good GMB listing looks like.
How to set up Google My Business
Now that we know what a good profile looks like, let's set one up!
Follow these steps to create your own Google My Business profile:
Step 1: Sign in to Google My Business
Open google.com/business to sign in. You can either use an existing Google account or create a new one solely for your business. Preferably, sign up with your business email domain.
After signing up, click "next" to go to the next step.
Step 2: Add your business
Type your business name in the search box. Should it not appear on the drop-down, go ahead and click "Add your business to Google."
You'll then be prompted to select an appropriate category for your business.
Step 3: Add your location
If you have a brick-and-mortar location where customers can visit, select "yes," then key in your address.
If you don't have a physical location, but you offer a service or delivery to a particular area, you can list the service area here.
Step 4: Share your contact information
Fill in your company's phone number and website address to make it possible for clients to reach you. If you don't have a website, you can choose to link to your Facebook page.
Step 5: Finish and manage your listing
Select "yes" if you'd like to receive updates and notifications from Google, then click "finish." You'll then be asked to verify your business.
Verifying your business on Google
If creating a Google My Business was as simple as that, Google would be full of untrustworthy businesses. That's why you have to verify your business.
There are several ways to verify your Google My Business listing, the most common one being postcard by mail.
If your business is also eligible for phone or email verification options, select the one you prefer. Just fill in the required details, certify that everything is correct, then submit.
It can take anywhere from a few days to two weeks to receive your postcard. Once it arrives, sign in to your Google My Business account menu and select "Verify location."
You'll then key in the five-digit verification code from your postcard.
Keep in mind that it may take a few weeks for your business to appear on Google after this step.
It's now time to polish up your listing.
Optimizing your Google My Business listing
Optimizing your business on Google is simple, provided you know what you're doing. Here is a list of things you should do.
Complete every section
You want to give Google as much information as possible about your business. This will make it easier for clients to find you when searching on Google.
Google determines local ranking based on three things:
Relevance
Distance
Prominence
Filling out everything improves your relevance. In turn, this improves your search ranking.
Add photos
Adding photos adds legitimacy to your listing and increases engagement. You can add your own photos to your GMB listing, but Google will also prompt your customers or guests to upload their own photos.
Encourage customers to leave reviews
People often trust others more than they trust businesses. The functions and features of a product may attract you to it initially, but ultimately, it's the reviews that will tip you over the edge of buying.
This is especially true online, and as a matter of fact, 93 percent of people say online reviews impact their buying decisions. This is true not just of products, but also services. Hence, it is important to encourage your customers to leave reviews, especially when they have had a good experience.
Build links to your GMB
Link building is one of the best strategies to build traffic and authority for your local business. Just be careful to not do it the wrong way. Link building on your GMB is similar to link building on your website. A nice place to start would be NAP (Name, Address and Phone Number) citations. All you need is to submit your NAP to reputable online sites. Google will match it to your website and display your business location to searchers.
You can also write to other local organizations asking to trade links or reach out to local bloggers and influencers. Some may ask for a token to review your business, while others may ask for a free service in exchange for an honest review.
Write the perfect description
One thing to note is that Google comes up with the brief description that appears just below your business name in your Business Profile.
The "from the business" section, which appears under the reviews section, is what you have control over.
Be sure to use all the available 750 characters, allocating the first 250 characters for vital information. Ensure that you select the right keywords related to your business and sprinkle them in the description.
Common pitfalls in the GMB creation process
Duplicate business name
Some GMB listings don't become visible since they share the same name. Before publishing, be sure that your business doesn't share a name with another brand.
Incorrect contact number
It's a no-brainer, but you'd be surprised at the number of people who make this mistake. Be sure to use a local number on your GMB listing.
Not adding photos to your listing
A photo without a listing just won't stand out from the pack. In fact, having zero photos can make the business appear untrustworthy. Always invest in a few good photos.
No reviews
Google doesn't care if you have no reviews, but remember, reviews are one of the most important ranking factors for local search. Nobody will visit a restaurant with no reviews. Be sure to avoid fake and solicited reviews.
Incorrect information
Incorrect information is worse than no information. Make sure your map pin is accurate and that your business hours are correct. Imagine the frustration of showing up in a place only to realize that it's closed.
Conclusion
So, do you need a Google My Business listing?
If you are an international business or a software company, a GMB is less important. But if you are a small local business serving your community, then it is essential.
Running a local roofing business in the U.K. myself, I've seen the benefits firsthand of the amount of quality traffic that an optimized GMB can bring, and I've brought in an additional 10 leads per month just from my GMB. Setting up a GMB isn't difficult and it gives you a leg up on your competition. Don't neglect this valuable source of traffic.