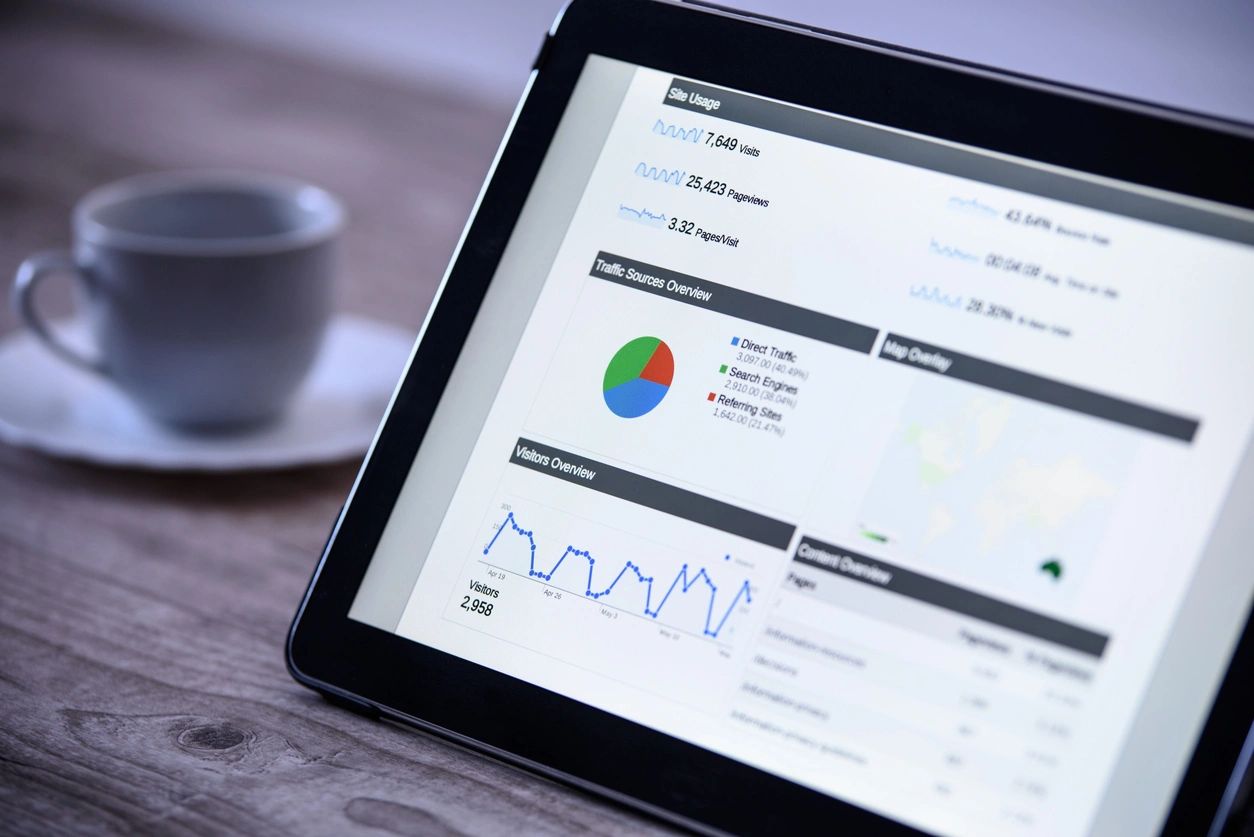 New York fashion model and Broadway fire-eater Carol Perkins began hand sewing dog beds, robes and toys while recovering from a life-threatening brain tumor. "She was homebound and looking for a positive distraction," marketing director, Sarah Lovingood, says. "She started caring for her neighbor's dogs while they were away and noticed their old, tattered dog beds hidden out of sight from guests. She saw an opportunity to make better, more beautiful dog products that people would proudly display in their homes." Carol's creations were fashionably designed, well-crafted, and soon in high demand. In 1997, she launched Harry Barker (a name she also bestowed on her beloved Sheltie) to share her love for textiles with dogs and pet owners around the world.
"We truly care about our pets, our planet, and giving back. Google has allowed us to share this mission with customers who feel the same."

Carol Perkins, founder
Today, Harry Barker wholesales their high-end, eco-friendly products to over 1,300 stores across the U.S. and 17 other countries. "Thanks to the web, trade shows are no longer the only place to introduce new products to retailers," Sarah says. They also sell directly to thousands of dog lovers worldwide through their e-commerce website—currently, 11 percent of their online sales are international. And they use AdWords, Google's advertising program, to draw these customers to the virtual storefront. With a five-dollar return for every ad dollar spent, AdWords now drives 40 percent of their online revenue.
"We also live by Google Analytics," Sarah remarks. "It helps us improve our marketing strategy by providing snapshots of our web traffic, how our campaigns are doing, and what products customers are looking for." All together, "Google tools allow us to get in front of customers who otherwise wouldn't discover us."
Harry Barker has 15 employees.
Harry Barker continues to grow annually at a double-digit rate, and they attribute much of that success to their digital-first mindset. "We have so much potential to grow digitally," says Sarah. "On Cyber Monday, for instance, we really focused on digital strategy, social media and Google ads. Our sales were up 75 percent year-over-year for that day."
The company meanwhile tries to give back some of the success and affection they've received. They support a dog hospice, a wounded veterans program and many other organizations.
"With success comes the responsibility to help others. That's something we always try to remember. It's the lifeblood of what we do here at Harry Barker," Carol says.